first christian church
clovis, new Mexico
a
family centered in
christ
Love God and Love others.
We are a community who love God.
We strive to love one another as Christ first loved us.
We believe you and I cannot outrun grace.
We practice weekly communion. All believers are welcome to break bread with us.
We design events to encourage spiritual growth and community. Many events are designed around the family. We want to encourage our families to grow spiritually by giving back to our community. Meeting the needs of families on the high plains requires intentional use of our time and resources.
Welcome to Kingdom Building! We look forward to volunteering beside you and your family!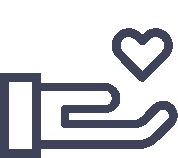 "Whoever is generous to the poor lends to the lord, and he will repay him for his deed."